CNN Belief Blog
Opinion by Salam Al-Marayati, special to CNN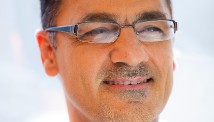 (CNN) — Presidents George H.W. Bush, Bill Clinton, and George W. Bush all met with American Muslims, as they did with most other religious groups.
President Barack Obama, under advice from his aides that association with Muslims is politically damaging, has yet to invite American Muslim organizations and leaders into the Oval Office for substantive discussions on domestic and international policies.
Yes, Muslims from all over the country accepted a White House invitation to attend the Iftar dinner earlier this month with the President to break our fast, to break bread, and to build bridges of understanding.
In Ramadan, a month for spiritual replenishment in the Islamic calendar, an estimated 1.5 billion Muslims around the world perform an obligatory fast from predawn to sunset for the purpose of purifying one's soul through prayer and self-sacrifice.
But instead of feeling spiritually uplifted and civically…
View original post 602 more words